Celebrate Mom with a sparkly, bubbly and festive mimosa bar this Mother's Day!
It's hard to believe that I'll be celebrating my 13th Mother's Day next week. There are some days when I still feel like a teenager, rather than a mother to an almost-teen. I love looking back through cards and gifts of years past; pipe-cleaner flowers, framed stick figure art, an unredeemed coupon for hugs. I'm a purger by nature, but even my semi-insensitive heart could never part with these sweet mementos.
As my boys grow bigger and age out of crafting heartfelt gifts for their mom, these handmade presents become even more treasured. I'm one year closer to my boys leaving the nest and embarking on lives of their own. And no matter how close I am to my boys, there's a fundamental difference in being a mom to sons versus daughters.
I remember a conversation that I had with my mom years ago, right after she got done scrubbing my sink that (crazy me) I had assumed was perfectly clean. She said it's different being in your daughter's house. She could scrub the sink without worrying about over-stepping or offending, but she wouldn't dream of doing that at my brother's. And as we looked down at my sweet little toddlers tugging at my legs, she reminded me that I would be the mother-in law one day.
I heard her message loud and clear that day and even though the idea of my own boys growing up and having families of their own seemed light years away, I reflect on her words often. They relate not only to me and my sons, but to my relationship with my own mother-in-law.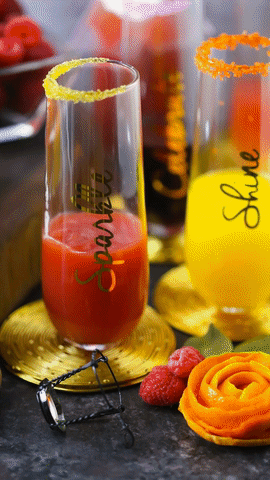 As far as mother-in-laws go, I'm very lucky. My husband's mom is a do-er and an inspiration. She's reinvented herself many times over the years, from full-time mom, to business owner, to sales professional. It seems that she's even busier now, in her semi-retirement, between a full social calendar, sports, activities, and a part-time job than she was when I first met her twenty years ago. And all that while still being the prettiest woman in the room.
But no matter how busy her life may be, there is always time for family. It was clear that my husband adored (and continues to adore) his mom from the moment that I met him. He has always been proud of her strength and tenacity and so many of his positive traits are modeled after hers. Their continued closeness gives me hope that I'll have something similar with my own boys as they grow.
I'm also grateful to her for raising the man that became my husband and for letting us forge our own path together. I appreciate her restraint in offering unsolicited advice, especially when age and experience tell her otherwise. She has always been generous, kind, and now I realize, careful. She doesn't scrub the sink in my house without asking and she respects the way we organize our lives and raise our family. I'm especially grateful that after twenty plus years of being the lady in my husband's life, she graciously stepped off the pedestal and allowed me to step on.
This Sunday we celebrate all the moms in our lives. Mothers, grandmothers, aunts, sisters and yes, mother-in-laws. I can think of no better way to celebrate these women than with bubbles and brunch. If you're hosting brunch, do yourself a favor and set up a mimosa bar, complete with pretty sugar-rimmed flutes, decorative bottles of juice, tasty and pretty garnishes and, of course, bubbly. It not only makes an attractive display, it allows your guests to serve themselves while you're busy in the kitchen.
We won't be celebrating with either of our moms in person this year, but that doesn't mean we won't be honoring them on their day. We will raise a glass to two remarkable ladies and thank them for the examples they set and the lessons they teach, both in words and in actions. The more years I have under my belt as a mom, the more I respect the job. Needs change and roles shift, but thankfully the love doesn't. Happy Mother's Day.
Mother's Day Mimosa Bar
Celebrate Mom with a sparkly, bubbly and festive mimosa bar this Mother's Day!
Ingredients
4-5

Juices

I used Orange, Blood Orange, Grapefruit, Pomegranate

Bottles of champagne

prosecco, or cava

Garnishes

Raspberries, Strawberries, Orange slices and Grapefruit wedges

Colored sanding sugar for glass rims

Glass bottles with labels for juice

Pretty champagne flutes
Instructions
Tape a pretty ribbon and label around the 4-5 decorative glass bottles. Pour juices into the bottles.

Rub an orange wedge along the rims of the flutes and dip into colored sanding sugar. A mix of colors makes for an attractive display.

Arrange garnishes in bowls near the flutes.

Decorate the bar with fresh flowers or fruit "flowers". (An orange peel can be twirled around itself to resemble a rose,)
2